Integrating VoxSun with Zoho CRM
Integrating VoxSun with Zoho CRM
---
VoxSun supports PhoneBridge integration with Zoho CRM. By integrating Zoho CRM with VoxSun, you will be able to:
* Use click-to-call to call a contact with a single click
* Receive a pop-up notification with your client's information when receiving an incoming call
* Access the call history directly from the client's page
* Listen to a recorded call or voicemail directly from the contact's page on Zoho
* View and generate reports about your calls to enhance your team's productivity
An existing VoxSun account is required to integration. If you are not yet a VoxSun client, you can find the right plan for you at: https://www.voxsun.com/en/telephony-offers/
Or call us at 1-877-9-VOXSUN (869786)
1. Login to the integration portal by navigating to: https://zoho.voxsun.com/
- In the "Phone number" field, type in your company's main phone number that is at VoxSun.
- In the "Username" and "Password" fields, type in the administrator's credentials that are used to login to your VoxSun phone system's portal.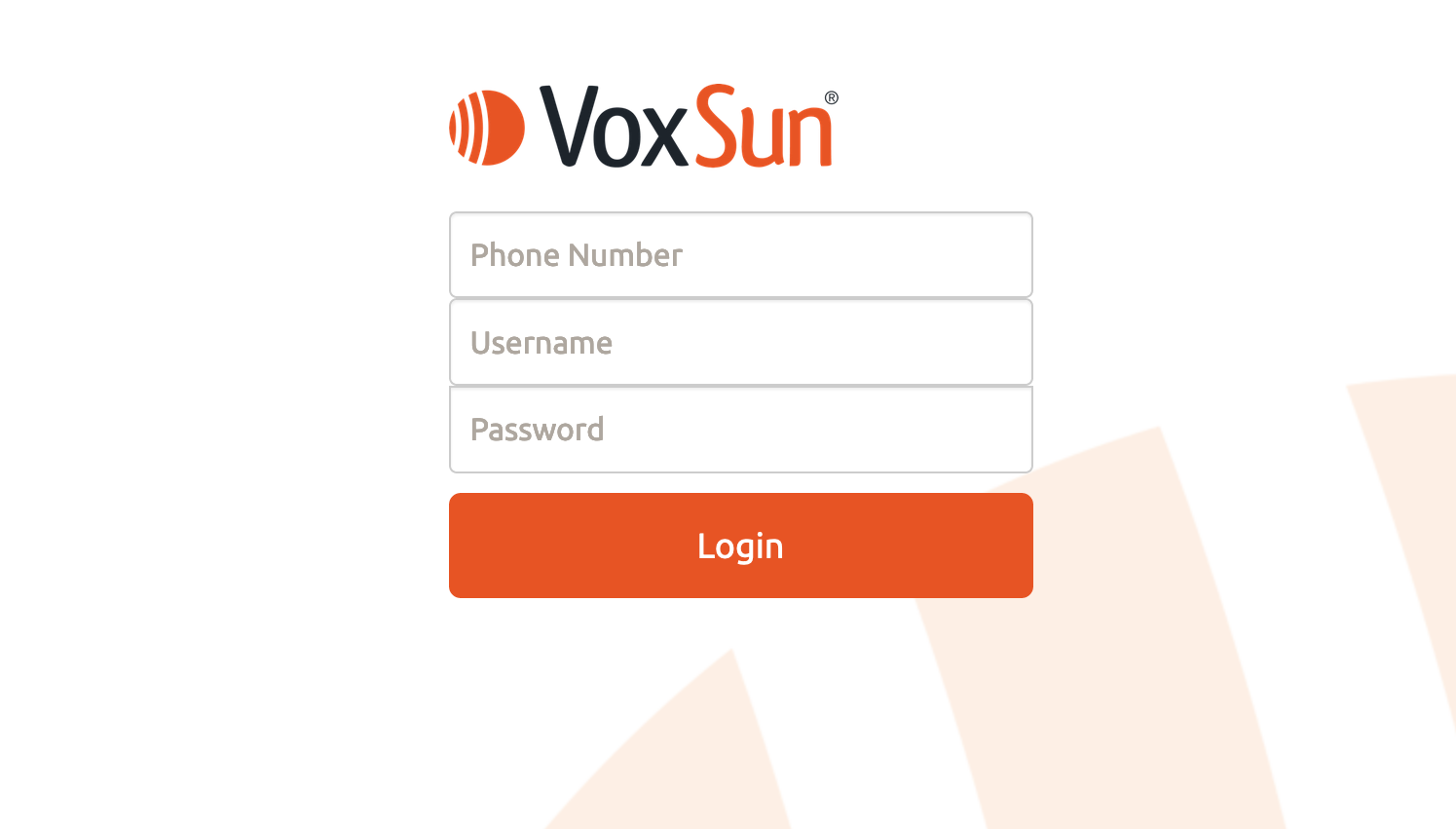 2. Once you are connected to the integration portal, click on the "Activate Integration" button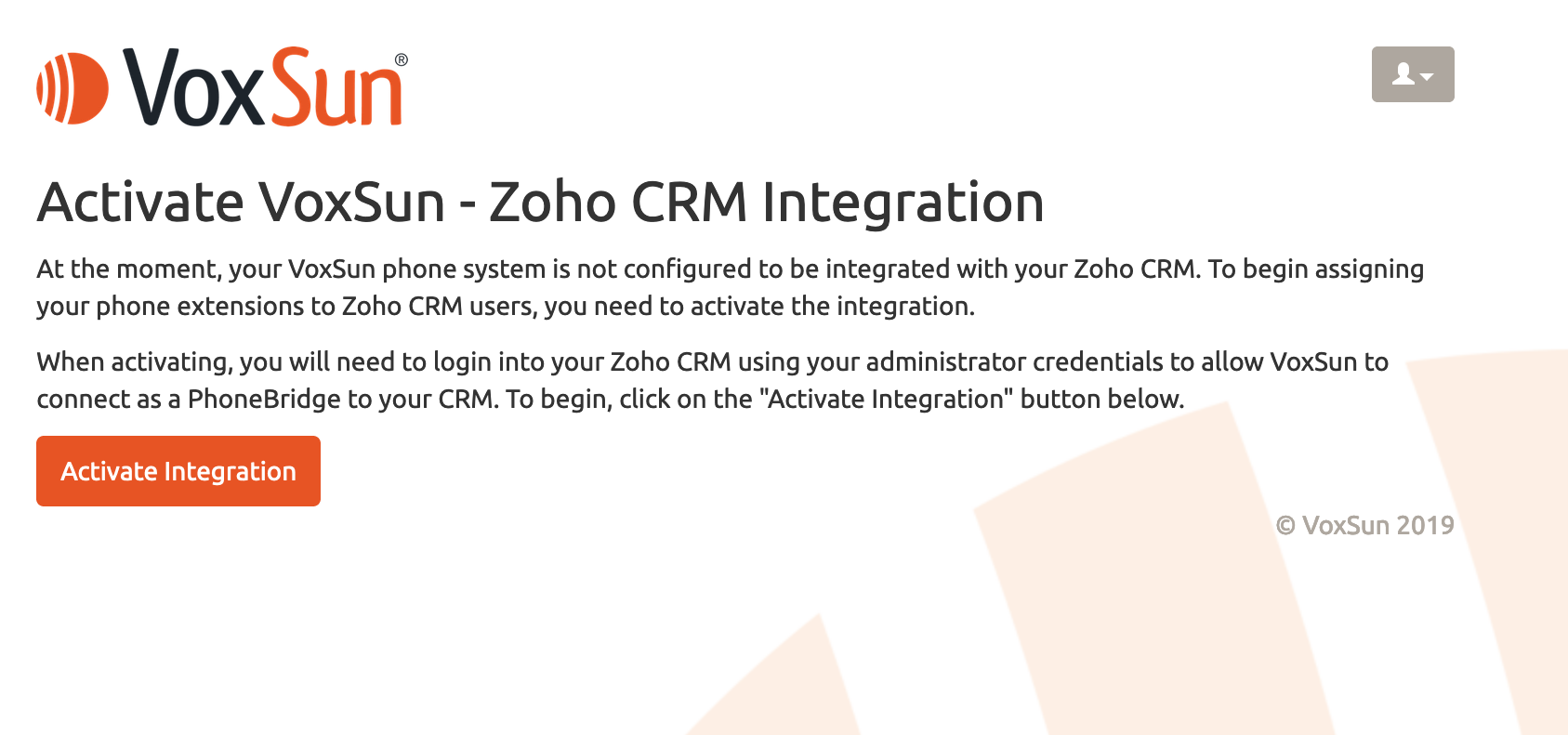 3. You will now be redirected to Zoho's account. Click on the green "Accept" button. If you are not logged into Zoho, you will need to login into your Zoho account at this point.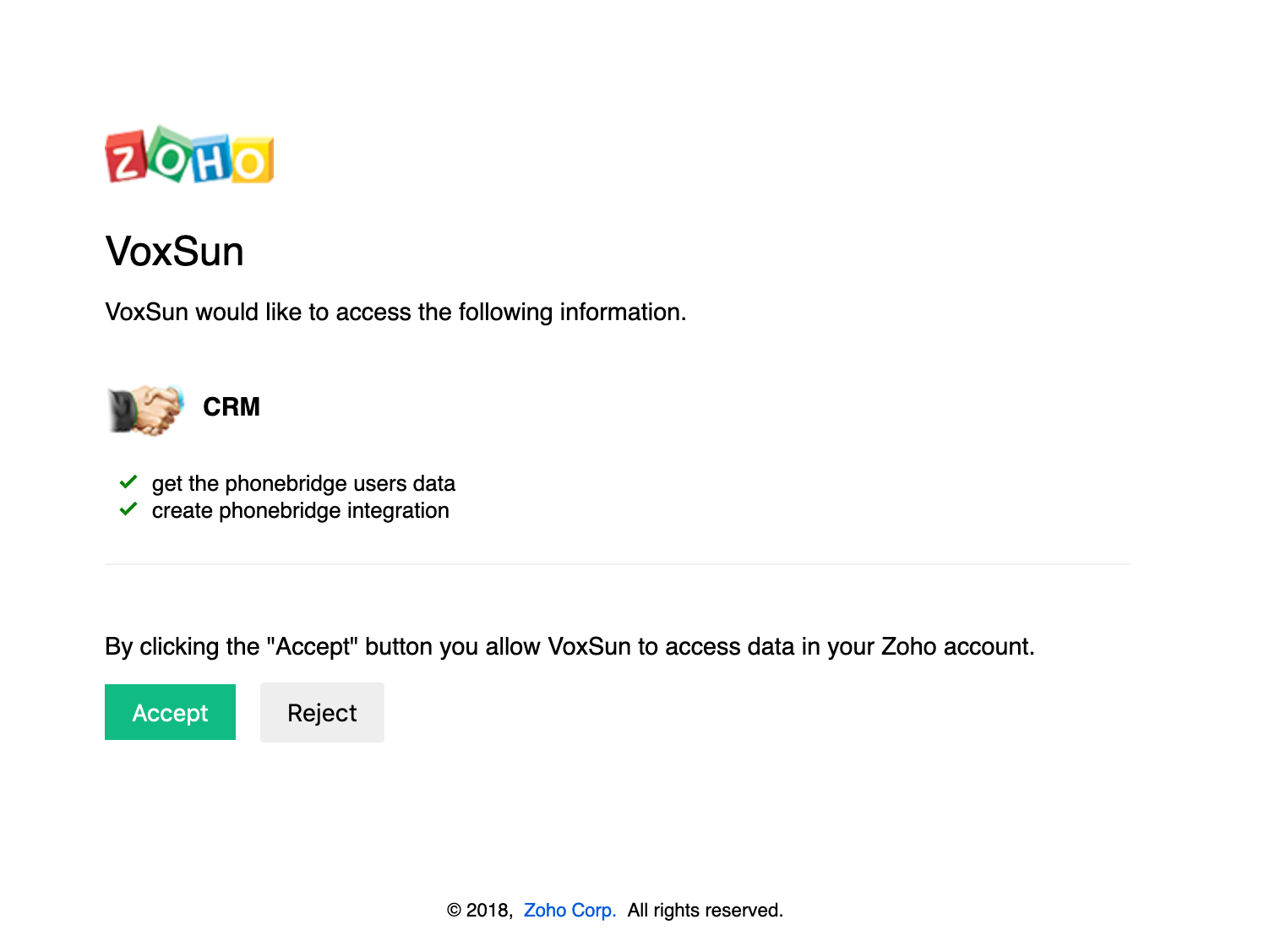 4. Now that your account is linked, you will need to bind your VoxSun extensions to your Zoho CRM users.
From within the table, you will see your Zoho users on the left column and you have a dropdown to select which VoxSun phone system extension will correspond to each user.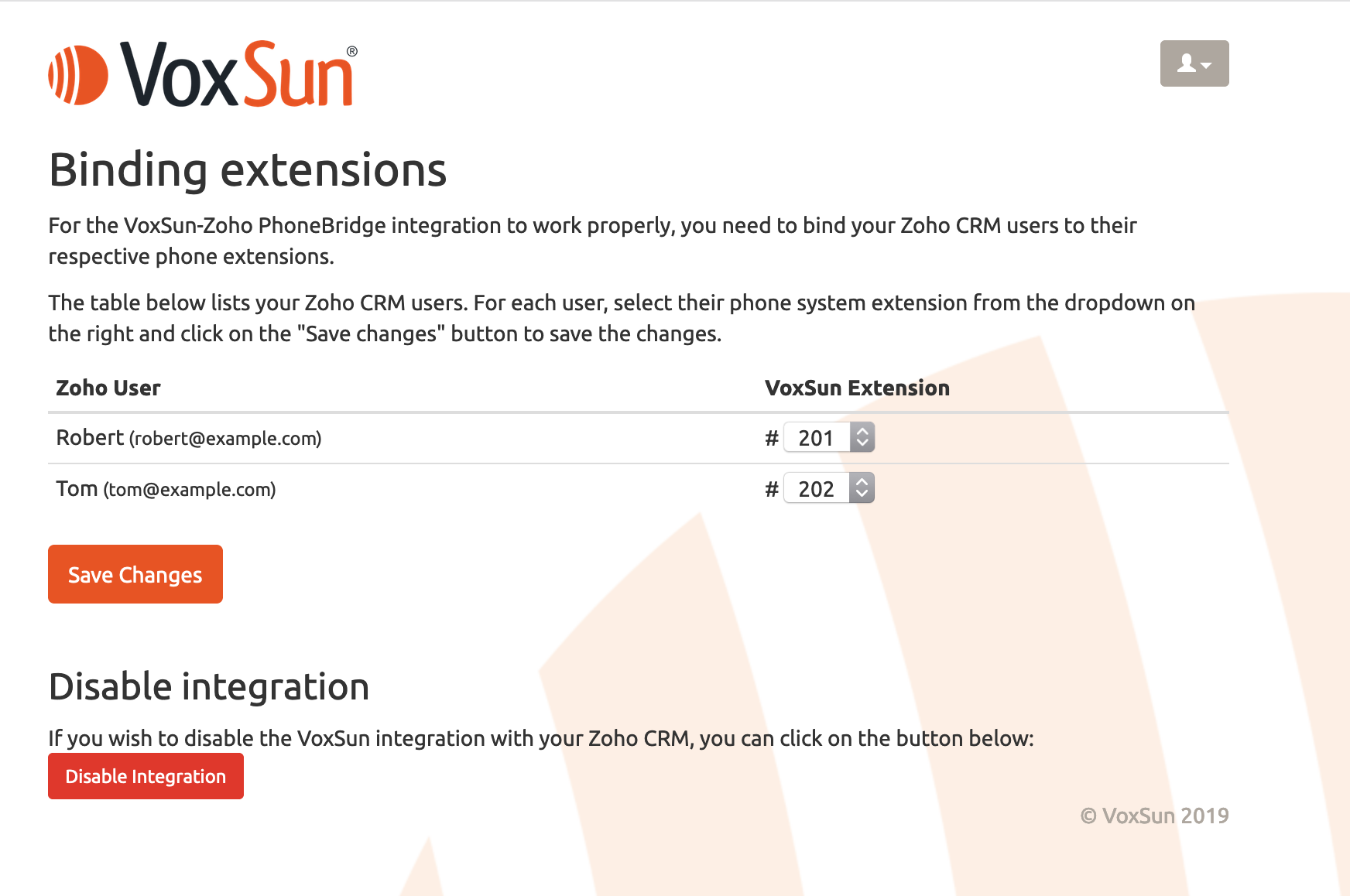 5. Click on "Save Changes" to finish binding the users.
Your VoxSun phone system is now integrated with Zoho CRM!
If you have any questions, please feel free to contact our support by opening a support ticket.